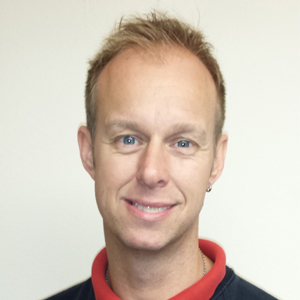 Paul Graham
Managing Director
Paul started in the Engineering world straight from school at 16 as an apprentice Mechanical Fitter. Paul progressed his career becoming an Engineering Estimator then Project Manager involving all aspects of Contractual agreements, Procurement & Project Planning duties covering all Engineering disciplines.
Paul acquired the already very well established Gasket company in 2006. He has invested heavily in the business' future by installing two state of the art CAD operated Gasket cutting machines ( 1500mm x 1500mm & 3000mm x 2000mm) to compliment the existing travelling head presses. These play an important & integral part of the sustained and future growth oppurtunities of the business.
Vicky joined the company in 2015 to assist with workshop duties and deliveries. Vicky has become a valued team member her superb CAD Skills along with rising to any challenge has earned her title of Workshop Technician.
Lynsey has been a highly valued member of the Team since starting with Paul in 2006.
Her hardworking attitude has been an integral part of the growth of the business, whether it is performing her account duties or delivering the goods she always puts in 110%
Eddie has worked as a gasket cutter in the workshops at WR Gaskets Ltd for over 20 years . Eddie's experience in the manufacture of gaskets is very comprehensive and second to none, he is regarded as a valuable member of our team.
Eddie is fully conversant with hand cutting all types of gaskets, along with operating the press machines. He operates the CAD system in conjunction with the Atom CNC cutting tables.
Eddie's reliability, honesty and hard working attitude has enabled the continuing growth of the business